The main purpose of Gascashapp is the provide a method to allow individuals to accept and send gas funds, specifically in the form a credit via an app. Gasoline is an essential substance that permits persons to operate vehicles and/or other machinery efficiently. However, in this modern era, gas prices have enormously increased due to the constant change of oil sales. This often causes people to budget funds for affordable gas options, for those who can't support gasoline financially for their vehicles in times of need. Ingenious and practical, the Gascashapp is a mobile application that will allow individuals to accept and send gas funds to appear as a credit on a person's account on the app using text message notifications.
Initially, Gascashapp is compatible for Android and iPhone users to download as well as function similar to other monetary applications. Once downloaded, the user can then create a valid account and input their personal information on their profile as well as link bank account details. Gascashapp will connect the operator with various gas stations near the user and the mileage distance to the stations. There will be an option for the user to access "My gas credit" enabling the operator to physically see the funds currently in their account. In the event the user wants to send gas money to a family member and/or friend, there is an option to link those particular friends/ family to send and receive the funds using text message notifications. Furthermore, the application will supply the user with a barcode allowing the operator to go into the gas station to pay for the gasoline.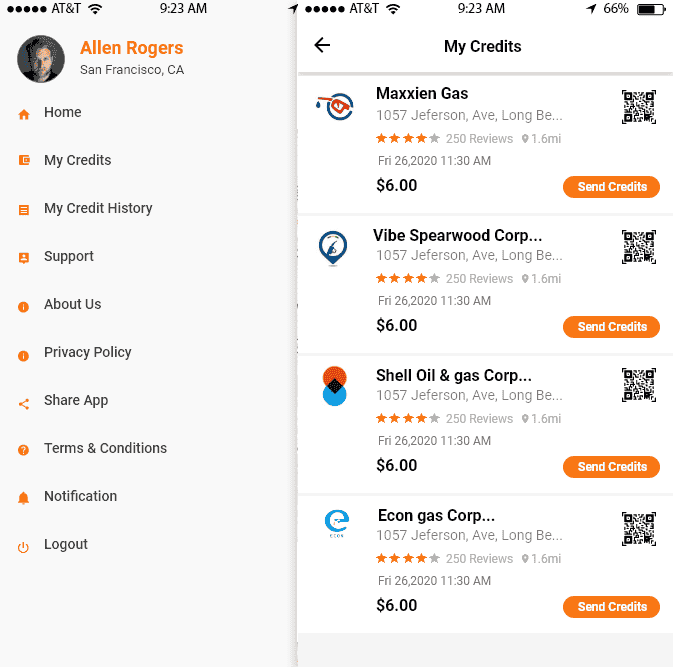 To support functionality, Gascashapp will have push notifications to let the user know when the credit is received and the remaining credit balance. This feature will help the operator have knowledge of who is sending them gas credit, if the credit has been received and the current credit balance. Gascashapp may prove to be a necessity to all persons who seek to have a method to manage funds for gasoline through a mobile application. It may also be a benefit in the technology industry.